Jobs
Maths,biology,chemistry,physics for...
(Offering a job - online and at LE65 1EA)
Online lessons on skype or zoom or messenger plus lessons at my home at LE65 1EA. I charge 35 pounds per hour or 120 pounds for 4 paid hours....

French, Spanish, German, Italian and...
(Looking for job - WF1 2RT)
Fully qualified and experienced teacher and tutor. Languages offered at all levels with a fun and enthusiastic tutor. Contact me for more...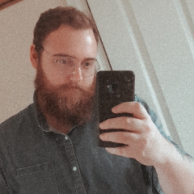 Friendly, Professional Web Development...
(Looking for job - Ne215eh)
I am a friendly, professional, web development tutor offering my services in and around Newcastle Upon Tyne. I teach both front-end and...