English Tutor
(Looking for job - Cardiff)
I am looking for english, geography and history tutor for my son in year 7
Experienced GCSE and A level Maths Tutor...
(Looking for job - Online)
I am an experienced A-Level/GCSE Maths tutor and an EDEXCEL examiner since 2010. Currently teaching in a Sixth Form College. The feedback...
Singing & Primary piano Teacher
(Offering a job - Exeter)
Cert Mus;Cert Ed. Goldsmiths. UOL Graduate. 20 years +experience. Teaches Rock School syllabus. Auditions, mic tecniques, breathing & dance....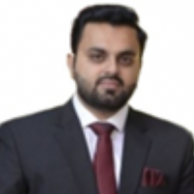 computer science teacher
(Looking for job - Nuneaton)
My goal as a computer teacher is to assist students in learning how to use computer systems and software, teach different CS subjects and...